Yesterday was the Fall Fun Fair at our community centre. One of the things I think is most amazing about the fair is that it's offered free to all the families in our neighbourhood, from food to games to rides. Our library is attached to the community centre and we have a wonderful relationship with our neighbours. Each year we provide and host an activity in support of the fair.
I wanted to provide an activity that would include participation of all ages and that multiple people could play at once. I had seen different versions of Life Size board games over the internet including Candy Land and so last year with the help of staff and volunteers we worked to create props and the game itself. It was a huge success and we had lots of requests to offer it again.
From 1-4:30 yesterday we had the game set up in the centre's gym and had a total of 451 people play. (not all at once of course) We saw all ages from parents carrying their infants through, kids, teens and even adults on their own:)
It's a amazing what cardboard, construction paper, wooden dowels, a wheel and hard work can do. Below are  some pictures. We took them before the crowds arrived as photo release forms would have needed to be signed if we had taken pictures of anyone playing.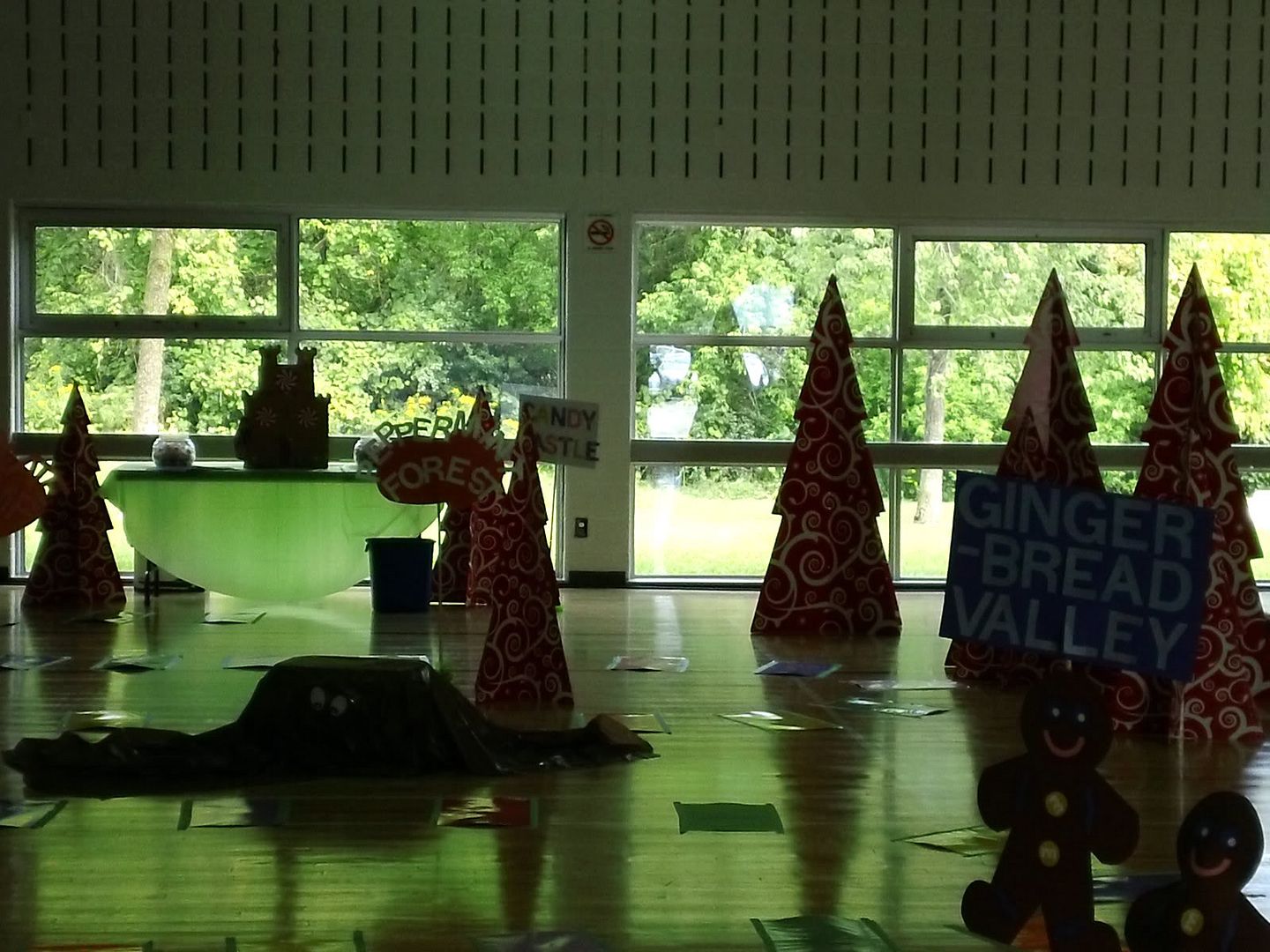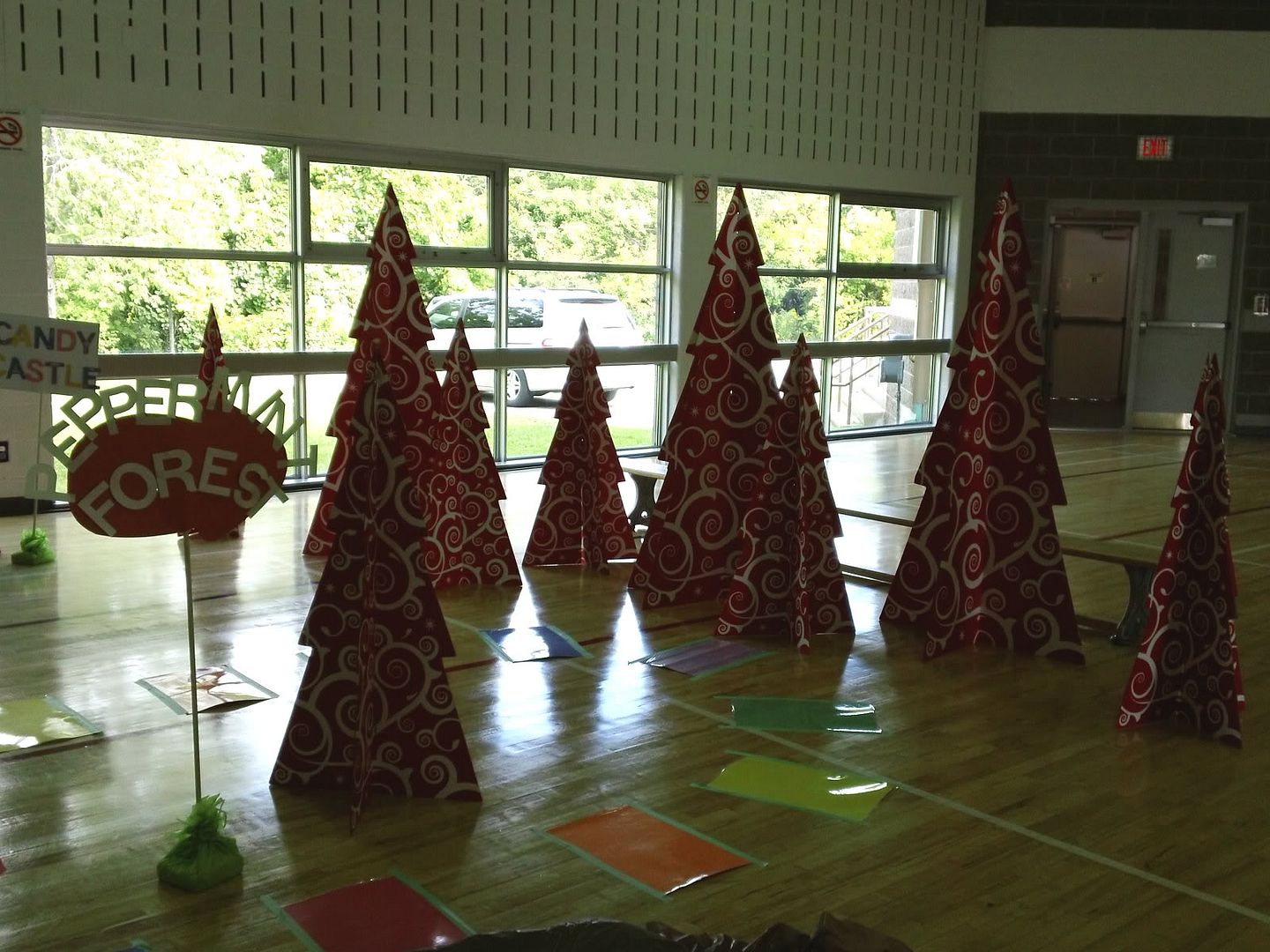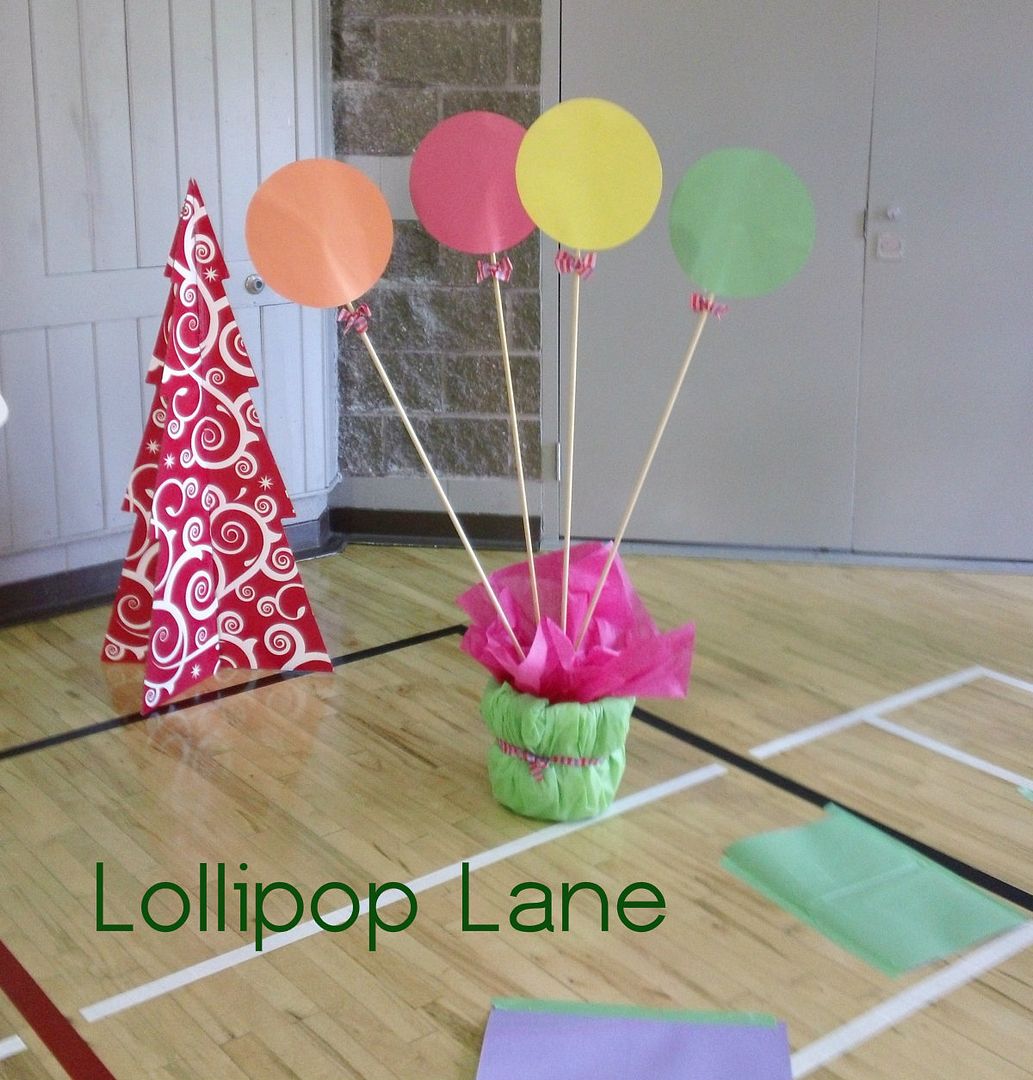 Have you offered a life size board game?  Did I mention the 451 people that played? I'm exhausted!
Love to know your thoughts!